A family day out in Kew Gardens, South West London
I'm a South East girl now, and I love it but, I must admit, something we don't have in South East London is Kew Gardens with its beautiful and grand gardens.
While we had friends visiting from abroad on vacation, we took them for a visit to Kew Gardens. It was one of the sunny warm days we were lucky to experience last year. This place is a godsend for any photographers.
We went up the Treetop Walkway for stunning views over the gardens and the surrounding trees. A pretty relaxing experience unless you suffer from vertigo!
We explored the newly-restored Temperate House that looked stunning in the bright sunshine. Its architecture has some kind of grandeur that makes you feel very small. Full of plants. Full of light.
After a picnic on the grass, we explored the Palm House, in a gorgeous Victorian glasshouse. A totally different vibe from the Temperate House. This one has a more tropical feel with giant plant leaves. You can pretend you are in the middle of the rainforest with the humidity and all the greenery.
So glad I managed to capture this robin, hiding behind the plants.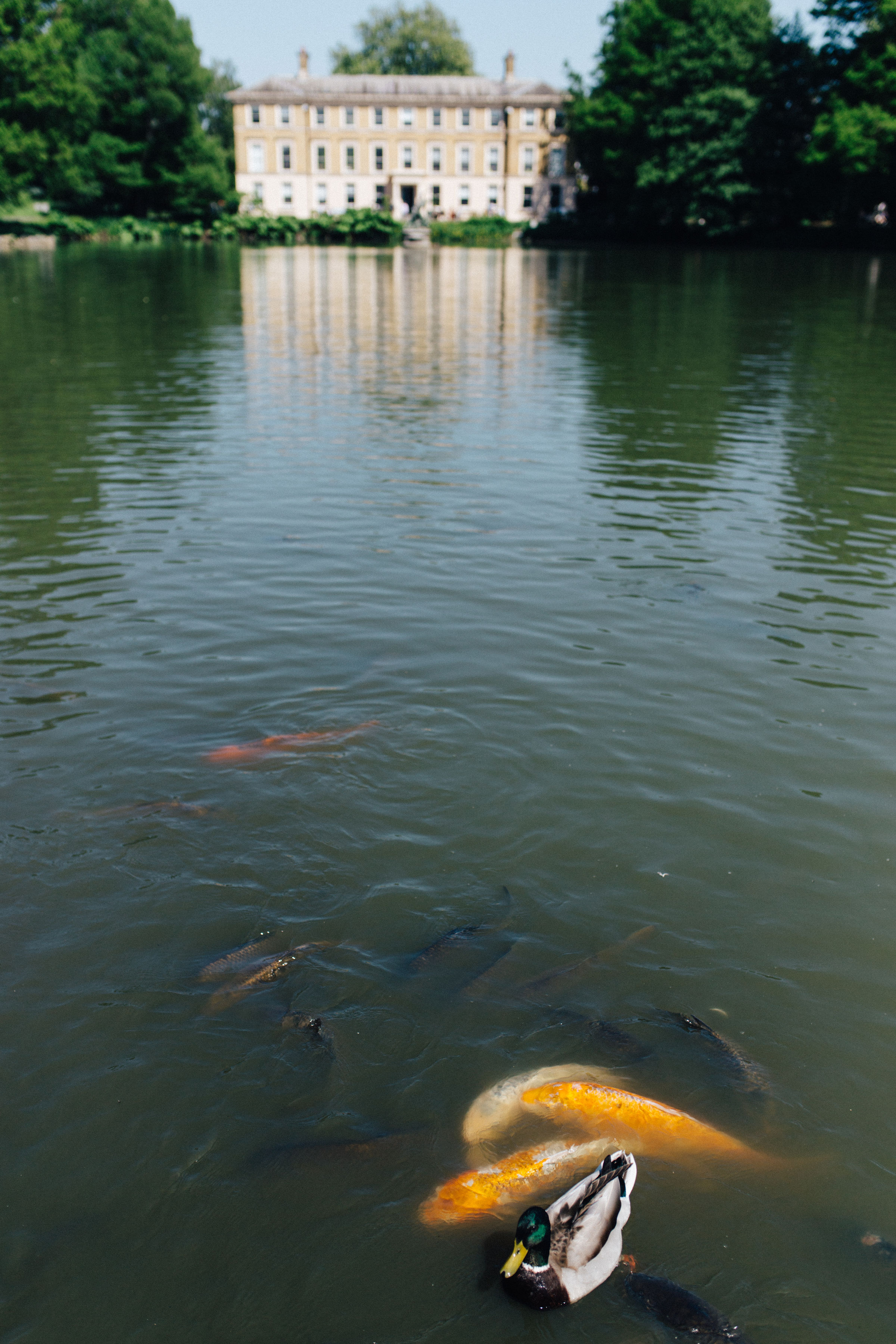 There's something quite hypnotic about watching koi carps eating food and battling against ducks…
I was really curious about The Hive, that I had only seen pictures of. It's not just an art structure, it's a living one: LED lights and music triggered by the activity of bees that live in Kew Gardens. A great play area for children, inside and outside.
If you are keen to visit Kew Gardens with your family, as a day trip for Londoners, or as a landmark stop if you are on holidays, allow enough time to enjoy the visit and switch off from the busy city. It's one of those places that pleases everyone in the family, no matter how big or small.
Check out their website for more details: https://www.kew.org/kew-gardens
Feel free to share your comments below or get in touch if you would like to enquire for a family photo session.
FREE BONUS:
If you want to take better photos of your children, grab your free PDF guide with my top tips, easy to apply right now with your own camera:
Marion & You Photography is a lifestyle family photographer in South London specialising in family, newborn, baby and maternity photography.

[Marion specialises in London family photography, Beckenham family photography, Crystal Palace family photography, Bromley family photography, Dulwich family photography, Forrest Hill family photography, Herne Hill family photography, Greenwich family photography, Kent family photography as well as areas in and around London.] My style is natural and relaxed. Ask me questions or book your own family photoshoot here.