Five amazing books to read with your child
In our home, we try (I say 'try') not to spoil our son too much but something I couldn't help myself buying is children's books. I don't care about women clothes shopping, make-up shopping… but give me a children library and I can stay there for hours. We're beginning to run out of space on his bookshelf so I'm trying to calm down (just a bit) in my compulsive book purchase. We've got some gems in his library that I thought I'd share them with you. It's so hard to make the 'right' choice that some reviews are always helpful. Some books are simply funny, well-written or beautifully illustrated while others touch a sensitive cord that makes you want to cuddle your little one so hard. Here are my top 5 favourite children books (for toddlers) at the moment.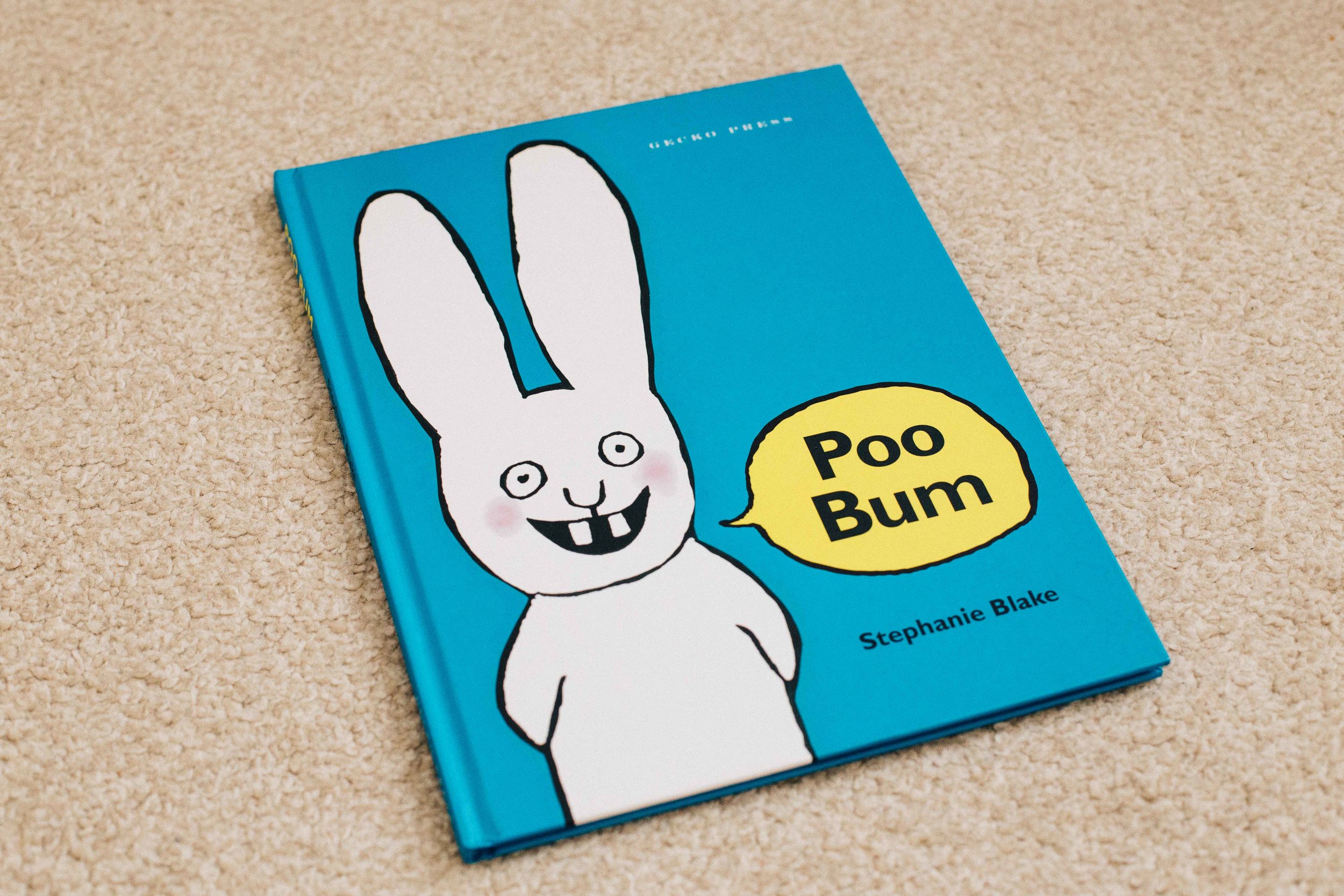 This one, I must admit, my husband chose it for its title at the Smallprint stall at Dulwich Fair. I wasn't sure at first, reading the title, but I actually think it's a brilliant book that makes us smile every time (little ones and grown-ups). It's the story of this little bunny who can only say one thing… You guess what. Your kid happily joins in, feeling slightly naughty saying the P word. I taught my boy how to say it in French (the original title) and he thinks it's hilarious.
By Kes Gray and Jim Field
It's a first book of now a pretty long series. I think it's this one is fantastic to read out loud thanks to the pace and the rimes. The sense of humour is brilliant and light. The illustrations are amazingly well done and the whole book is so bright and colourful. It starts as the frog finds out he's not allowed to sit where he wants. And what about the other animals, he wonders? There are rules to follow, the supposedly 'right' thing to do. Your child will soon learn all the rules (he/she might disagree) and will enjoy saying them before you read them. It's brilliant for learning new vocabulary and listening to the bouncy rhythm of English words.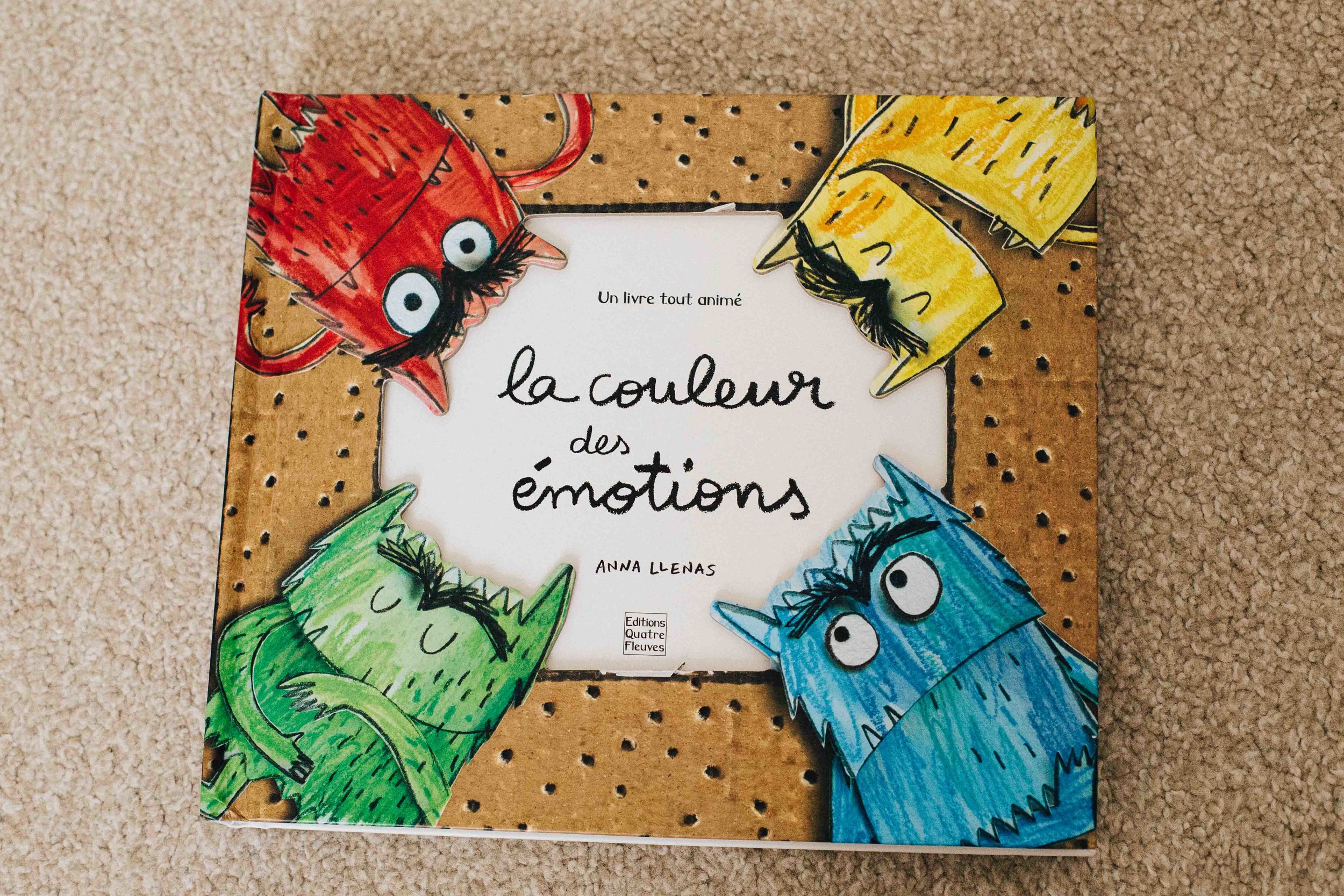 This one is in French but it does exist in English as 'The Colour Monster' (see Amazon.co.uk). It's a fantastic pop-up book about emotions, how emotions manifests themselves, what they make you feel and how to deal with them. Because it's a pop-up book, it's brilliant to look at and touch (my son loves making me put my finger in the mouth of the angry monster!). It teaches your child five key emotions: joy, sadness, anger, fear and serenity. A great way to talk about it in a spontaneous way.
By Astrid Desbordes & Pauline Martin
This one is for softy mums like me. The title says it all. It starts with this little boy Max who asks him mum at bed time: "Mom, will you love me my whole life?". I'm not sure what I would reply but this mum has the best answers. I'd happily steal her words, one day. Your kids, you love them all the time even when you're mad at them; there's always a big bag of love available because you just 'love them always'….
This is another book in French but it does exist in English too (e.g. on Amazon.co.uk). It's not your classic bedtime story. Actually it's not a story but I would describe it as an 'old-school interactive book' meaning it engages the children physically by the power of the words and illustration. It's crazy how something so simple can bring so much life and energy from your life as they get 100% into it. In a nutshell, each page invites the reader to press a coloured dot and something happens every time you turn the page as if the child had done it him/herself. Magic made simple. Herve Tullet created a whole series of books in the same style that do great presents when you're desperately looking for something a bit different to offer.
This is just a sample of books I love. I realise that the common thread is simplicity, in the story line or the method of narration. I'm not too keen on stories with millions of characters and they all have some weird powers with many events happening. Simple is best.
Do you know these books? Please feel free to give me your top five in the Comments box below.
Every age is a treasure. Keep those memories alive with photography.
Have you finally decided to get your family photos?
Marion & You Photography is a lifestyle family photographer in South East London specialising in family, newborn, baby and maternity photography.
[Marion specialises in London family photography, Beckenham family photography, Crystal Palace family photography, Bromley family photography, Dulwich family photography, Forrest Hill family photography, Herne Hill family photography, Greenwich family photography, Kent family photography as well as areas in and around London.]