Hester: visual artist & mum
I had photographed Hester two years ago for a maternity session while she was expecting her first son. She's a very talented artist with a distinctive and brilliant style who recently exhibited at the London Art Fair and is currently being featured in Liberty London. It felt pretty natural to ask her to participate in 'My Mum is an artist' project. It was a privilege to photograph Hester again as she's pregnant with her second child. Let's meet the artist...
1. Tell me about yourself? What do you do? How long have you been doing it for? How did you get into it?
I'm an artist working predominantly in oil and pastel. I graduated from the Ruskin at Oxford University in 2002 and have been working consistently since 2008.
2. How long have you been a mum for?
Just shy of two years.
3. What do you love about your art?
When a composition comes together there is a glorious rush of pleasure and satisfaction. I always have a sense when I work that there is no other form that this - being my style, my subject, my trajectory - could have taken. It feels as if my fate is simply playing out.
4. Has motherhood changed you as an artist?
It has focused me. My time in the studio has become extremely precious and I feel an immense responsibility to my family to succeed because for me to be able to make art the whole family has to make sacrifices.
5. What has helped you combining your family life and your professional/artistic life?
The support of my husband and our parents.
6. Do you have dreams for your child?
The usual non-specific dreams of great happiness, immense wealth and endless good fortune.
7. Who is your inspiration in life?
Artists such as Rose Wylie and Phyllida Barlow who stuck with it, raised a family and achieved critical success and renown later in life. With the democratisation of the art world through social media and the like I hope things are changing at such a pace that the rest of us don't have to wait so long. Also my good school friend, Louisa Eggleston, now Creative Director at Humphrey Munson, who has achieved phenomenal things, is unwaveringly focused and is a wise old owl.
8. Have you noticed an artistic side in your child?
It is too early to say but he pays very little attention to personal hygiene, which is always a sign.
9. What advice would you give out to other mums who try to combine their art/creative work with their family life?
I don't feel in a position to give advice just yet as I'm still figuring it out myself. However needless to say, childcare is key.
Instagram has also played a big part for me - it has become an instrumental tool used by the great and good of the art world and is a very effective and rewarding way to connect and expand your audience without even having to leave the soft play centre.
10. What are your main struggles and victories since becoming a mum?
My son arrived at a time when my career was beginning to gather its own momentum. I have managed to carry this forward which I am very proud of although the real challenge will be maintaining that pace with the appearance of number two in about a month.
11. Is it true that women artists "can't have it all"?
Ask me again in 10 years.
12. Can you tell me about your plans for this year?
2018 is going to be a busy year with much balancing of life and work. As of this month, my artworks are now being stocked at Liberty London in collaboration with the ever wonderful Partnership Editions, which is very exciting. Meanwhile I've just got to push another sprog out and remember how to raise a newborn.
What is 'My Mum is an artist' photo project?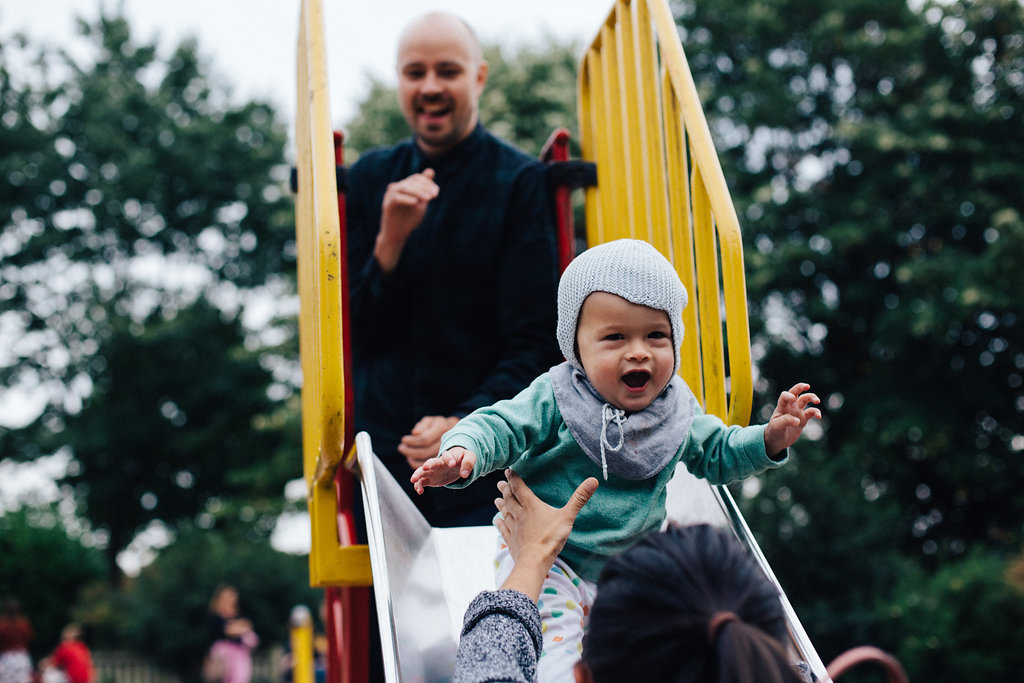 Would you love your own family photos?
Marion & You Photography is a lifestyle family photographer in South East London specialising in family, newborn and maternity photography.